Research
What is Balancer Protocol? Everything You Need to Know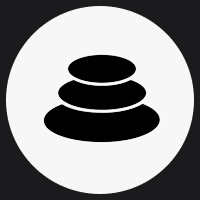 Balancer
TL;DR: Balancer is an automated market maker (AMM) protocol that builds on the features of Uniswap, expanding the use of AMMs to liquidity pools (LP) comprising several unevenly weighted assets.
Uniswap vs. Balancer Labs. Source: Token Terminal.
What's the catch?
In terms of slippage, the most efficient model for an AMM is to use LPs with even 1:1 weights (the Uniswap model) between a token pair → ex. a LP with $100 ETH & $100 DAI.
Balancer-style uneven LPs incur more slippage → less trading volume & APR.
Slippage in Uniswap-style AMM: Larger trade size increases slippage. Source: Scalar Capital.
What problem does Balancer solve?
Balancer enables users to earn fees on their Ethereum-based idle assets.
Users can deposit their entire portfolios into Balancer's self-rebalancing LPs & earn fees as other users trade against their portfolio.
How does it work?
A user can provide liquidity by either creating a LP (users' assets & their weightings + trading fee set by the creator) or adding their assets to existing pools.
Anyone can now create their own self-balancing index fund or invest in someone else's.
An example of a Balancer portfolio with five different assets. Source: Balancer Labs.
How does the rebalancing work?
The LP creator defines the % weight for each asset in the portfolio.
When someone trades an asset from the pool (ETH for ZRX) → the % weight of ZRX goes down → price adjusts upwards so that ZRX maintains its % weight in the portfolio.
What if LP prices differ from market prices?
If portfolio asset prices start to differ from market prices, arbitrators sweep in to eliminate price differences.
Asset prices in Balancer's LPs do not move unless someone makes a trade — there's no outside price oracle.
Why is Balancer's solution relevant now?
Balancer is complementary to Uniswap, a DEX that has taken DeFi by storm.
Hypothesis: Uniswap's success is a sign that a lot of (retail) liquidity — which Balancer's all-in-one solution serves — waits for a chance to market make.
Uniswap liquidity over time. Source: Uniswap Info.
Who is Balancer competing against?
In a narrow sense: Uniswap.
In a larger sense: All DeFi protocols that allow users to earn fees against their idle cryptoassets (money markets, DEXs, etc.).
Balancer to boost DeFi?
Balancer's LP tokens could pool several real estate assets & serve as collateral in DeFi at a time when trustless collateral (tBTC, ETH) can't be relied on as the sole foundation for DeFi.
How does Balancer make $$$?
The protocol does not currently charge a fee from trades — a fee should be implemented later.
The LP creator sets the trading fee for traders and subsequent liquidity providers cannot change the fee level later.
Who has invested in Balancer?
Placeholder.vc, Accomplice, CoinFund, Inflection.
Token Terminal provides financial and business metrics on crypto protocols — metrics we're used to seeing applied to traditional companies, e.g the P/E ratio. Crypto protocols operate like traditional businesses, only they do it directly on the Internet.
For more, check out Token Terminal's website and Twitter.
The authors of this content, or members, affiliates, or stakeholders of Token Terminal may be participating or are invested in protocols or tokens mentioned herein. The foregoing statement acts as a disclosure of potential conflicts of interest and is not a recommendation to purchase or invest in any token or participate in any protocol. Token Terminal does not recommend any particular course of action in relation to any token or protocol. The content herein is meant purely for educational and informational purposes only, and should not be relied upon as financial, investment, legal, tax or any other professional or other advice. None of the content and information herein is presented to induce or to attempt to induce any reader or other person to buy, sell or hold any token or participate in any protocol or enter into, or offer to enter into, any agreement for or with a view to buying or selling any token or participating in any protocol. Statements made herein (including statements of opinion, if any) are wholly generic and not tailored to take into account the personal needs and unique circumstances of any reader or any other person. Readers are strongly urged to exercise caution and have regard to their own personal needs and circumstances before making any decision to buy or sell any token or participate in any protocol. Observations and views expressed herein may be changed by Token Terminal at any time without notice. Token Terminal accepts no liability whatsoever for any losses or liabilities arising from the use of or reliance on any of this content.
Stay in the loop
Join our mailing list to get the latest insights!
Continue reading
Introducing the 'Fundraises' data set

Introducing the 'Fundraises' data set

Token Terminal's new 'Fundraises' data set has been released. Learn more about what fundraising data is, why it's important, and how you can interpret the data.

Maven 11 – Value capture, modular blockchains, due diligence, good tech vs. good business | Fundamentals ep.72

Maven 11 – Value capture, modular blockchains, due diligence, good tech vs. good business | Fundamentals ep.72

In this episode of the Fundamentals podcast, we're joined by Mathijs van Esch, Associate Partner at Maven 11 – a crypto-native fund that partners with brave outliers challenging the status quo by redefining ownership.

Sei – the fastest Layer 1 blockchain, optimizing UX for the exchange of digital assets | Fundamentals ep.71

Sei – the fastest Layer 1 blockchain, optimizing UX for the exchange of digital assets | Fundamentals ep.71

In this episode, we're joined by Jay Jog, the Co-founder of Sei - a general purpose, open-source Layer 1 blockchain offering infrastructure optimized for the exchange of digital assets.